A Note from Michael Gossett
Is Jesus our friend?
Have you ever considered whether or not Jesus is your friend? It seems somewhat elementary to think about and it can also carry a bit of a demeaning tone as well. However, Matthew 11:19 says, "The Son of Man came eating and drinking, and they say, 'Look, a glutton and a drunkard, a friend of tax collectors and sinners!' Yet wisdom is vindicated by her deeds." In this one verse we get a peek into the heart of Christ and how He views you and me. This statement comes in the form of an indictment against Christ. How could Christ be the friend of sinners and tax collectors? These are the worst of sinners. The indictment comes only from those who do not perceive themselves as partakers of that category. The sinner can find much comfort in the statement, but the one who does not understand they are a sinner only finds it to be offensive. I find this intriguing to think about the way Jesus is identified from the crowds. In Mark 1:24, the demons identify Jesus as the Holy One of God. In Luke 4:9 Satan himself identifies Jesus as "the Son of God." It is not the disciples, not even Satan or the demons, but the ones against Jesus who seem to see Him most clearly. The antagonists say he is a "Friend of sinners."
When you think about someone being your friend, you are probably thinking of someone that you went to school with, someone you work with, or maybe someone with whom you have much in common. Maybe it is simply a person you get along with well, and you consider each other friends. It may also mean that you feel welcome and comfortable around them. I want to show you what it says in Luke 15:1-2. The bible says, "All the tax collectors and sinners were approaching to listen to him. And the Pharisees and scribes were complaining, 'This man welcomes sinners and eats with them'" (Luke 15:1-2). The sinners and the tax collectors that Jesus is blamed for being friends with, are the ones who are literally drawn toward Him. They are comfortable around Jesus. They are welcomed by Jesus. They enjoy being with Jesus. They are invited to hang out by Jesus. They are friends with Jesus. I find it truly amazing that in Christ, we have a friend who will always enjoy us when we are around. Is this not an incredible truth? Jesus, the righteous one, the Holy One, the Son of God, the Image of the invisible God, the perfect savior, the Holy Lamb of God is my friend. He is not a fickle friend who may grow weary of our stay, but rather the faithful friend who continually encourages and welcomes our stay. This is the love of Christ for you. He is the friend that will continually pursue you and will continually allow you to pursue Him. He is the perfect friend.
In conclusion, I want to give you the words from the great Puritan, Richard Sibbes "In friendship there is a mutual consent, a union of judgment and affections. There is a mutual sympathy in the good and ill one of another…. There is liberty which is the life of friendship; there is a free intercourse between friends, a free opening of secrets. So here Christ opens his secrets to us, and we to him… In friendship, there is mutual solace and comfort one in another. Christ delights himself in his love to the church, and his church delights herself in her love to Christ… In friendship there is a mutual honor and respect one of another. As his friendship is sweet, so it is constant in all conditions…. if other friends fail, as friends may fail, yet this friend will never fail us. If we be not ashamed of him, he will never be ashamed of us. How comfortable would our life be if we could draw out the comfort that this title of friend affords! It is a comfortable, a fruitful, an eternal friendship."
Praise be to Jesus, that He is a friend to sinners like you and me.
This Sunday at Green Acres!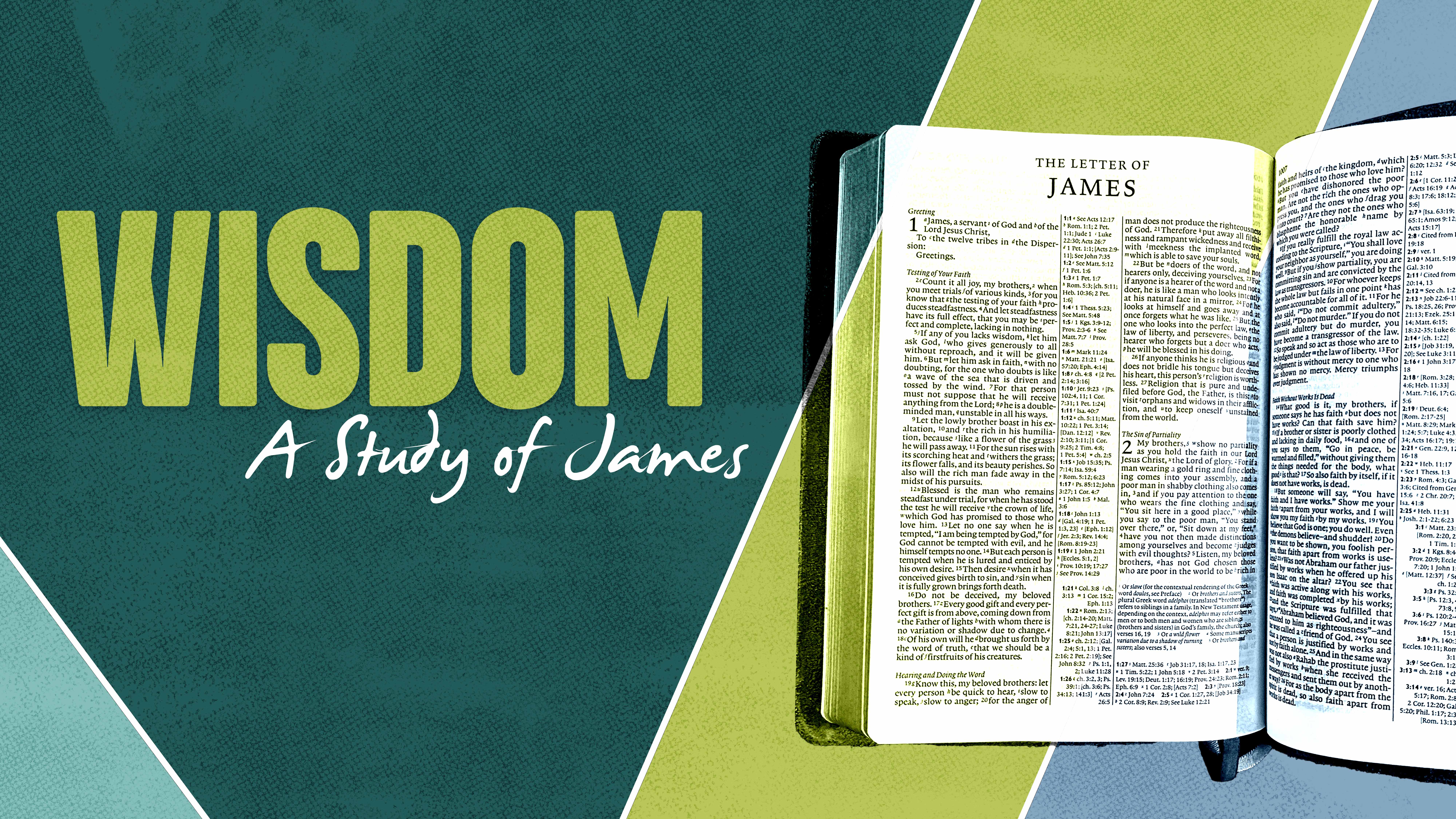 Take time this week as you prepare for worship to read James 3:13-18 as we study "Wisdom in Living." Have you ever considered how wisdom is gained, how it is applied, and how we should live in it? James teaches us that there are two types of wisdoms that we see in people. People either have the wisdom from above or the wisdom from below. The difference is clear in that one is a true wisdom, and one is a false wisdom. There is one wisdom that leads to a greater delight in Christ and a wisdom that leads to a greater destruction apart from Christ. James gives us a unique understanding of how we can know what type of wisdom we are clinging to. I hope to see you this Sunday as we continue our study in James.
Come and worship with us at Tyler or Flint at 9:30 or 11:00 to see what it means to obey in light of our salvation. 
Midweek at GABC! I want to invite you to come and join me at WEBS this Wednesday in Crosswalk at 6pm. We are currently teaching through different doctrines of the Bible and would love to have you join us. We will end promptly at 6:30pm. Hope to see you there!
Starting Point is October 22 at 9:30am in Crosswalk C! If you have just recently joined our church or are considering church membership, this class is for you! It is designed to give you a better picture of who we are as a church family. Together, we want you to have a clear understanding of our mission, vision, and values here at Green Acres.
For families with children ages birth to elementary, you are welcome to check your children in with Kids' Ministry.
Cannot wait to see you this Sunday!
You are loved and prayed for!
Michael Gossett