Worship Matters Part 2
A Note from Michael Gossett
WORSHIP MATTERS – PART 2
Have you ever considered the primary purpose of gathering in worship together? We know that "worship" is more than just a gathering—it's a lifestyle. And regarding this gathering, what is most important? What should be the ultimate purpose when we gather for worship?
The importance of honoring the Lord through offerings of worship was first recorded in Genesis, where we read about the difference between an act of worship that is acceptable and one that is not.
"In the course of time Cain presented some of the land's produce as an offering to the Lord.  And Abel also presented an offering—some of the firstborn of his flock and their fat portions. The Lord had regard for Abel and his offering, but he did not have regard for Cain and his offering. Cain was furious, and he looked despondent" (Genesis 4:3-5).
The offerings of Cain and Abel are a topic of discussion and debate. It is not my desire to settle the debate that surrounds the offerings but rather to help us understand the difference between the two offerings. Some have suggested that the issue was that Cain's offering was not a blood offering. We know that a blood offering is what has been required from the beginning as a substitute for our sins, and blood is required for atonement. "And to Jesus, the mediator of a new covenant, and to the sprinkled blood, which says better things than the blood of Abel" (Hebrews 12:24). However, we also know that the Lord accepted both blood and grain offerings throughout the Old Testament. Others have suggested that Cain did not give of his "first fruits." This again would be reading the text with quite a bit of assumption, being that the Bible does not say that Cain gave of his leftovers or rotten fruit that was no longer good to eat. Others suggest that the difference was the posture of Cain's offering. This would suggest that Cain did not come with a heart of worship to the Lord even though it may have been of his first fruits.[1]
"By faith Abel offered to God a better sacrifice than Cain did. By faith he was approved as a righteous man, because God approved his gifts, and even though he is dead, he still speaks through his faith" (Hebrews 11:4).
What we know from scripture is that the Lord was pleased with the faith of Abel and displeased with the faith of Cain. What does this teach us about worship? It teaches us ultimately that our posture of faith before the Lord is what pleases Him in worship. The worship that pleases the Lord most is our worship that has placed our highest desire and our highest priority on the Lord alone. It is not about what you bring, it is about who you bring it to.
This kind of worship involves every aspect of our life. It takes our singing, our praise, our thanksgiving, our thoughts, and our acts. Our offering before the Lord is a compilation of all these things as we lay them at the feet of Jesus.
How can you prioritize Christ in your worship? It begins with the attitude that flows from the heart. I look forward to gathering together with you this Sunday as we worship the Lord together. We will conclude our "Anchored" series with 1 Peter 5:6-14 and look at Peter's words on what it means to be "Anchored in Eternity." Join us at our Tyler Campus at 8:30am or 11:00am or at our Flint Campus at 11:00am. I cannot wait to worship with you this Sunday!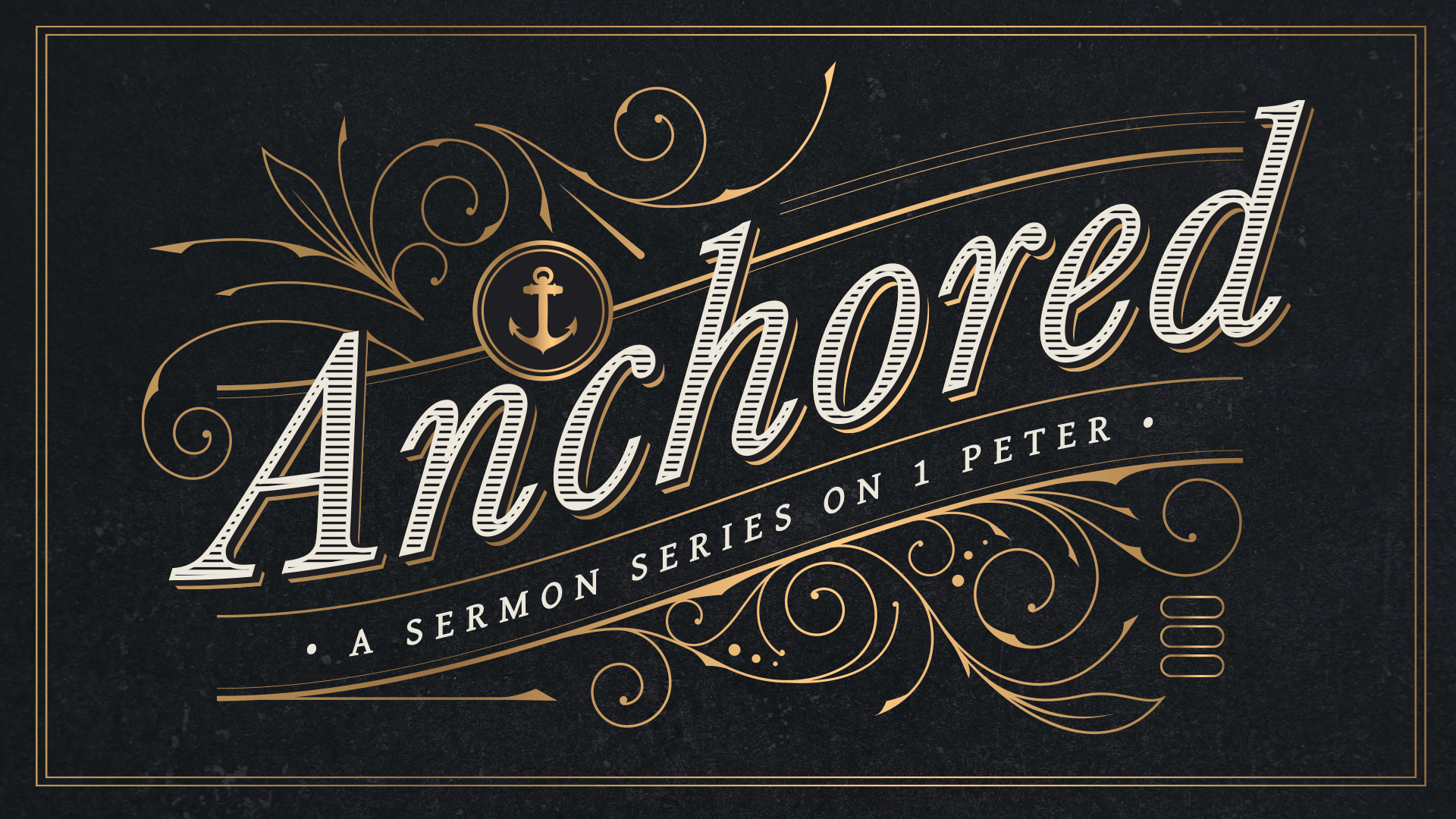 THIS SUNDAY: We have set aside this Sunday, November 6th as "Going Beyond" Sunday. I am asking for you to give above and beyond your normal tithe so that the Purpose of Christ can continue moving forward through our church. I want to slow down and praise the Lord for ALL that He has done through you this past year. What an honor it is to lean in together for the sake of Christ and celebrate all He has done! As we continue to follow God's lead, we look forward to stretching out and "Going Beyond" to reach even more for the sake of the gospel.
 BLOCK PARTIES: What an incredible sight it was to see our Connect Groups serve in 21 different locations across Tyler! Gospel conversations took place, invites to church were made, and people all across Tyler saw Green Acres as a light to push back darkness. Thank you to everyone who participated in some way to make this such an impactful evening.
DAYLIGHT SAVINGS TIME:  Finally!  This Sunday, November 6th we "fall back."  Enjoy that extra hour of sleep!
ANOTHER STEP TOWARD "NORMAL":  I'm sure you haven't forgotten, but since the Covid shutdowns, so many things in our lives were modified or cancelled altogether.  One of those things was "passing the plate" for the offering during our time of worship.   We are finally bringing back the offering bags during Sunday worship services.  Every little step back to "normal" is always great!
STARTING POINT: Our next Starting Point class is November 13th. If you have just recently joined our church or are considering church membership, this class is for you! It is designed to give you a better picture of who we are as a church family. Together, we want you to have a clear understanding of our mission, vision, and values here at Green Acres.  For more information, visit gabc.org/new-here.
A NIGHT OF PRAYER AND WORSHIP:  On November 16th at 6pm in the Worship Center, we will gather to worship, pray together, and participate in the Lord's Supper.  This will be a special evening.  I hope to see you there!
IN THE FOYER THIS SUNDAY:  Journeys of Paul Trip – I would like to invite you to join Katie & me on an amazing journey retracing the footsteps of the Apostle Paul. The trip will be September 17-26, 2023. We will step into history and walk alongside Paul as we journey through Philippi, Thessaloniki, Berea, Athens, Corinth, Crete, Patmos, and Ephesus. The Holy Scriptures will come to life in unimaginable ways! This will be a trip of a lifetime that promises to forever change all of us! For more information on this trip, click the banner below or stop by the information table in the foyer!

CHRISTMAS IS COMING!  The Christmas Season is going to be incredible here at Green Acres! We will kick things off with the Tree Lighting on December 4th from 5-8pm with SO much to do from inflatables and rides to a live nativity, carriage rides, food, and more!  Then, the KLOVE Christmas Concert will be here on December 16th.  CLICK HERE for more details.  Our Christmas Eve Services will be held on December 24 at 4pm and 6pm.  And finally, Christmas Day, December 25th at 10am, we'll come together to worship as one church family.
ADVENT DEVOS: Advent Family Devotional books will be available in the Foyer next Sunday, November 13, for a suggested payment of $5.  This is a great opportunity to walk through the Advent season with your friends and family, intentionally preparing your hearts for Christmas.  They will also be available at the Reception Desk during the week starting this Tuesday.  Pick one up and make the most of this season!
You are loved and prayed for!
Michael Gossett
[1] H.B Charles Jr. "On Worship: A Short Guide to Understanding, Participating in, and Leading Corporate Worship."