Worship Matters Part 1
A Note from Michael Gossett
WORSHIP MATTERS
There was a point in my life when worship became something more than a song. I am sure you can remember this moment in your life. You can remember the words that began to stick out to you and impact you in a way that you felt drawn into the presence of the Lord. This happened to me for the first time when I was in 5th grade about to go into 6th grade. The music began to fade, and the lyrics became more prominent as I was singing to the God of the universe. There was a time in the church when instruments were not readily available, yet people still sang and worshipped the Lord. In the first century church, we know that the Christians sang during worship, but they probably used no instruments. As the time and culture progressed (not negatively speaking), instruments of the day were added. People were singing hymns to bar tunes and maintained relevancy and holiness in their posture toward the Lord. We all know the controversy that surrounds the concept of gathering together as the Lord's people to worship.[1] We also understand that worship (generally speaking) is not just our gathering together but is our lifestyle by which we live.
Paul tells us in Romans 12:1, "Therefore, brothers and sisters, in view of the mercies of God, I urge you to present your bodies as a living sacrifice, holy and pleasing to God; this is your true worship." What if this verse was our starting point for understanding corporate worship together as a church family? How would our time of worshipping together as a church this Sunday look different if we pursued this verse with fervor? Many of you take this to heart and strive to live out your sacrifice of worship according to Paul. For many of us, like myself, this can be difficult at times. We all have styles, preferences, understandings, and traditions that we love on Sunday morning. Sometimes it can feel that we are having to sacrifice more than others. I know this is difficult. Your concerns are not unheard, and your heart is not wrong…it is simply a matter of personal preference. Preferences are not evil, but they can at times lead us away from our purpose in Christ.
I love the story of Zacchaeus. I learned this story of the Bible like many of you through a song. "Zacchaeus was a wee little man, and a wee little man was he. He climbed up in a sycamore tree for the Lord he wanted to see." You know the rest of the song. Jesus went to this rich, tax collector's home. In Luke 19, Jesus does something alarming to the rest of the crowd. They could not believe what was happening. Luke 19:7 says, "All who saw it began to complain, 'He's gone to stay with a sinful man.'" The preference of the complainers was not for Jesus to stop doing His work, they just didn't understand the way that Jesus was accomplishing his purpose. Zacchaeus repented and told the Lord that he was going to pay back what he wrongfully took, and he was going to give half of all he had to the poor. Jesus said to him in verse 9, "Today salvation has come to this house."
We may not always agree with methods, but we all agree with God's purpose. Let us be careful as followers of Jesus that we are not staying on the sidelines with complainers while Jesus is moving, but rather move with Jesus in His work. Jesus made His purpose very clear at the end of this story. Luke 19:10 says, "For the Son of Man has come to seek and to save the lost." I want to encourage you to jump in and stay focused on what our purpose is. To welcome those who are not welcomed and seek out those who are not saved so that they too can know the Savior of the world. Isn't it incredible to be a part of a church who continues to see lives transformed by the truth of Jesus?
The same Jesus who looked at Zacchaeus is the same Jesus who invites us into His Kingdom work. 
Hebrews 13:8 says, "Jesus Christ is the same yesterday, today and forever." Jump in and jump all in for His purpose.
With this "ALL IN" mentality, I am setting apart November 6th as "Going Beyond" Sunday. I am asking for you to go above and beyond your normal tithe so that the purpose of Christ can continue moving forward. I want to slow down and praise the Lord for ALL that He has done through you this past year. Did you know that we are celebrating 696 new members from this past year? Not only do we get to celebrate new members, but also new life in 254 salvations and 205 baptisms. We are seeing the evidence of multiplication through 10 new Connect Groups launched and 277 people mobilized on mission trips where we assisted in planting 14 new churches. This is because of your generosity and your perseverance in the faith! What an honor it is to lean in together for the sake of Christ and celebrate all He has done. As we continue to follow God's lead, we look forward to stretching out and "Going Beyond" to reach even more for the sake of the Gospel.
THIS SUNDAY: We are continuing our study in 1 Peter called Anchored. This week, we are looking at what it means to be Anchored in Joy from 1 Peter 4:12-19. I find it extraordinary that disciples of Jesus have an unwavering joy that cannot be diminished or taken away by our circumstances that we face. Come and hear Peter's explanation of why we have such a profound and eternal joy. Join us at our Tyler Campus at 8:30am or 11:00am or at our Flint Campus at 11:00am. I cannot wait to worship with you this Sunday!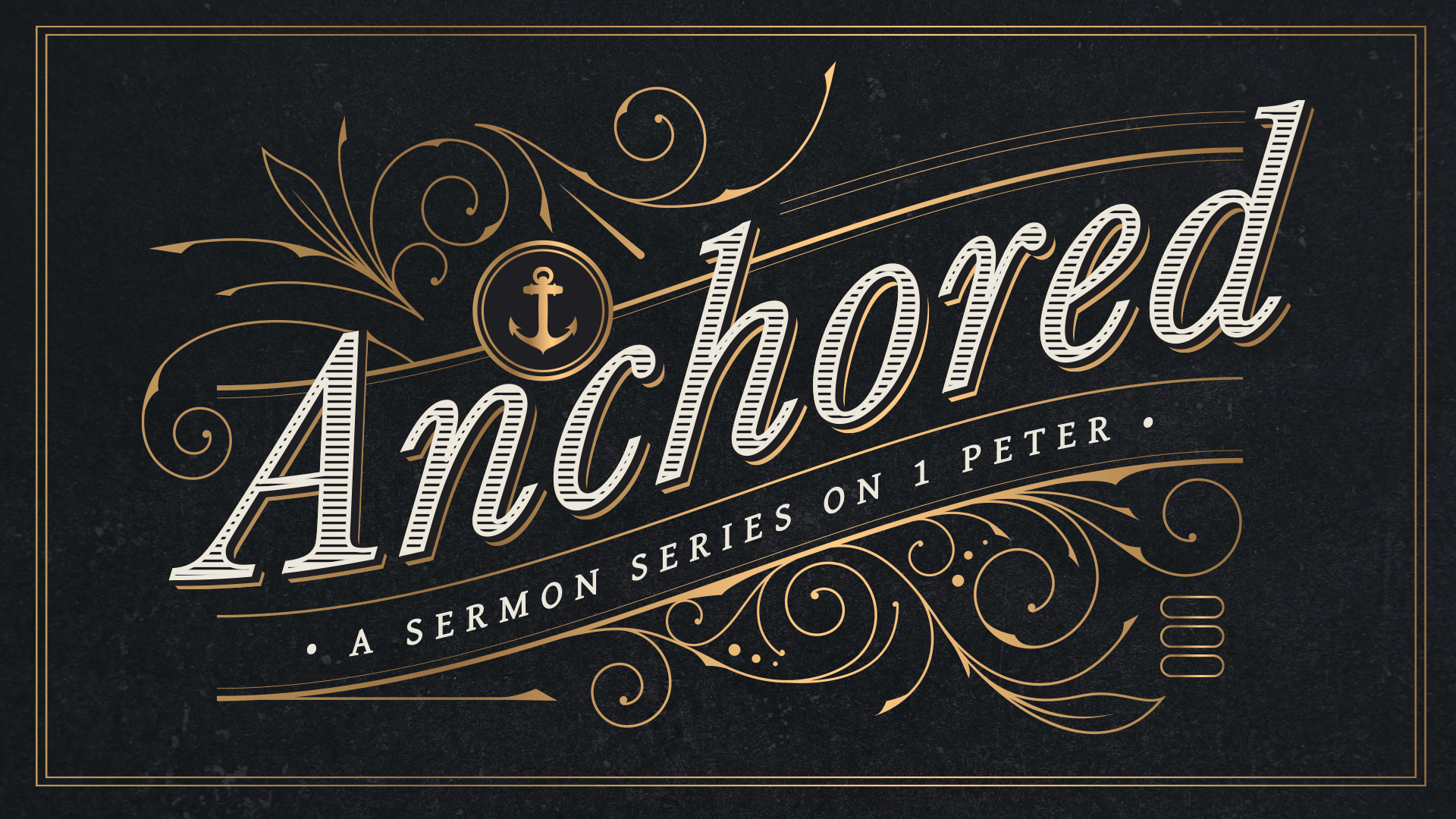 BLOCK PARTIES: Our Connect Group ministry is on mission this Fall right here in our own community! On Monday, October 31st, we will have multiple block parties throughout Tyler hosted by our Connect Groups in their neighborhoods. Connect Groups have three primary functions that model what we see in the New Testament: First, they study God's Word together and seek to be like Jesus. Second, they live together and support one another in Biblical community. Third, they serve together on mission! If you're not a part of one of our Connect Groups, find one to visit here. Find a block party near you here.
SHUTTLE DRIVERS NEEDED: The environment we create on our Guest Services team goes far beyond smiles, shuttle rides, and hot coffee—God uses each team member to set the stage for lives to be transformed by the truth of Jesus. We've recently purchased two shuttles for our Parking Team. We'd love to have YOU join our Parking Team as a driver. These team members will drive shuttles, greet guests, and provide guests with a ride to a building entrance. To serve as a shuttle driver visit gabc.org/drive.
You are loved and prayed for!
Michael Gossett
[1] Church: commonly referred to when speaking of the gathering of God's people rather than the ekklesia. Church primarily known as to where we go, not necessarily known for how we live. The church of the bible is God's people who are "Called out" or "set apart" which is ekklesia (a called-out assembly or congregation) for God's use and purpose.