Discipleship Matters – Part 9
A Note from Michael Gossett
DISCIPLESHIP MATTERS: PART 9
In last week's article we discussed how Connect Groups are the primary vehicle for leader development. The small group ministry reflects the nature and character of God when it functions in unity. This week, we take a deep dive into the purpose of Connect Groups and the specific role they play within discipleship.
Connect Group Discipleship and Multiplication: According to research, there are many churches missing the link between church attendance and discipleship.[1] There is a misconception within the church at large which assumes activity equals transformation. Attendance in the church or even activity is not the chief end for the existence of a healthy Connect Group ministry. The vision from the Lord described in Ezekiel chapter 10 should incite a healthy attentiveness and fear for all Connect Groups and ministry leaders. The temple is still in place, God's people are still present, but God is not there.[2] Without the overarching theme of discipleship guiding our ministry purpose toward multiplication, it would be easy for the activities of the church to proceed without the presence of God's Spirit. If multiplication is no longer the driving purpose, the mission can diminish as people participate in ministry activities without the presence of God.
"Too often, churches launch a small-groups ministry without instilling the birthing of new groups into its DNA. Those leading and attending first generation groups experience community like they never have before, and they don't want to see that experience come to an end. The beauty of the experience is so fantastic that when you request that they birth another group, you have a mutiny on your hands."[3]
The purpose embedded in discipleship drives Connect Groups toward multiplication of new groups and new leaders. Connect Group leaders who are not leading towards new groups and new leaders have not fully understood or embraced the vision and purpose of Connect Groups. Conversely, it generates powerful momentum when Connect Group leaders are consistently teaching and leading toward discipleship and leadership development. Connect Group members begin to catch the vision and consequently realize that they have an active role to play in the Great Commission.
Connect Group multiplication is the aim for every group rooted in biblical mission. Multiplication is the effort of launching new groups for the purpose of reaching people who are far from God.[4] It is the natural outcome of additional leaders being developed.
When new groups and new leaders cease to form, it reveals an interruption within the process of discipleship.
The goal of every existing Connect Group should be to multiply to advance the Kingdom of God. Dave Ferguson and Jon Ferguson say, "God's people have been charged with the mission of connecting the unconnected ever since His dream of perfect community fell apart in the Garden of Eden."[5] With this in mind, it is essential for each believer to seek relationships with those not yet connected to God's church.
Biblical leaders should yearn to foster initiative in others. Groups will inevitably grow stagnant unless Connect Group leaders are reproducing themselves. Larry Stockstill notes, "Our primary goal, therefore, must be to develop leaders who will facilitate that multiplication. Remember: Don't focus on…attendance as much as on leadership development."[6]
Ferguson proposes three frameworks for beginning new groups. The first option is sending out members with leaders, the second is sending an apprentice with members, and the third option is when everyone becomes an apprentice who is sent out to create a new group.[7] It is clear from this framework that Connect Groups are the best place to develop and replicate leadership. Stockstill, Breen, Yongii Cho and Ferguson all share the same belief in leader development within small groups. Each takes a slightly different approach in the methods, but they all agree that the context which most naturally fosters leaders is small groups.[8]
Jesus empowered and equipped men to build the church.[9] Paul poured into Timothy, giving him the charge to teach others what Paul had taught him.[10] Paul understood that the mission would only be accomplished if leaders came behind him who were equipped to continue the work. Leaders must be committed and trained before they can be deployed on behalf of the mission. The three phases of leadership development examined in a previous article—mentoring, apprenticeship, coaching—are best utilized in a small group setting, just as Jesus modeled. The small group is the context in which Jesus developed leadership. This is why we say at Green Acres that Connect Groups are the vehicle by which we make disciples.
CONSIDER THIS: Do you see this type of multiplication happening in your group? In your own life? Healthy leaders build healthy groups which build healthy churches. Every person has a part to play. Are you building others around you to be more like Christ and to lead as He did? Let us all commit today to building one another up in Christ so that we may press on in maturity until His coming. To help you with this development process, start with the GABC Discipleship Guide.
THIS SUNDAY: Come ready to continue our series in 1 Peter titled, Anchored. You can participate with us in worship at 8:30 or 11:00 at our Tyler Campus or at 11:00 at our Flint Campus.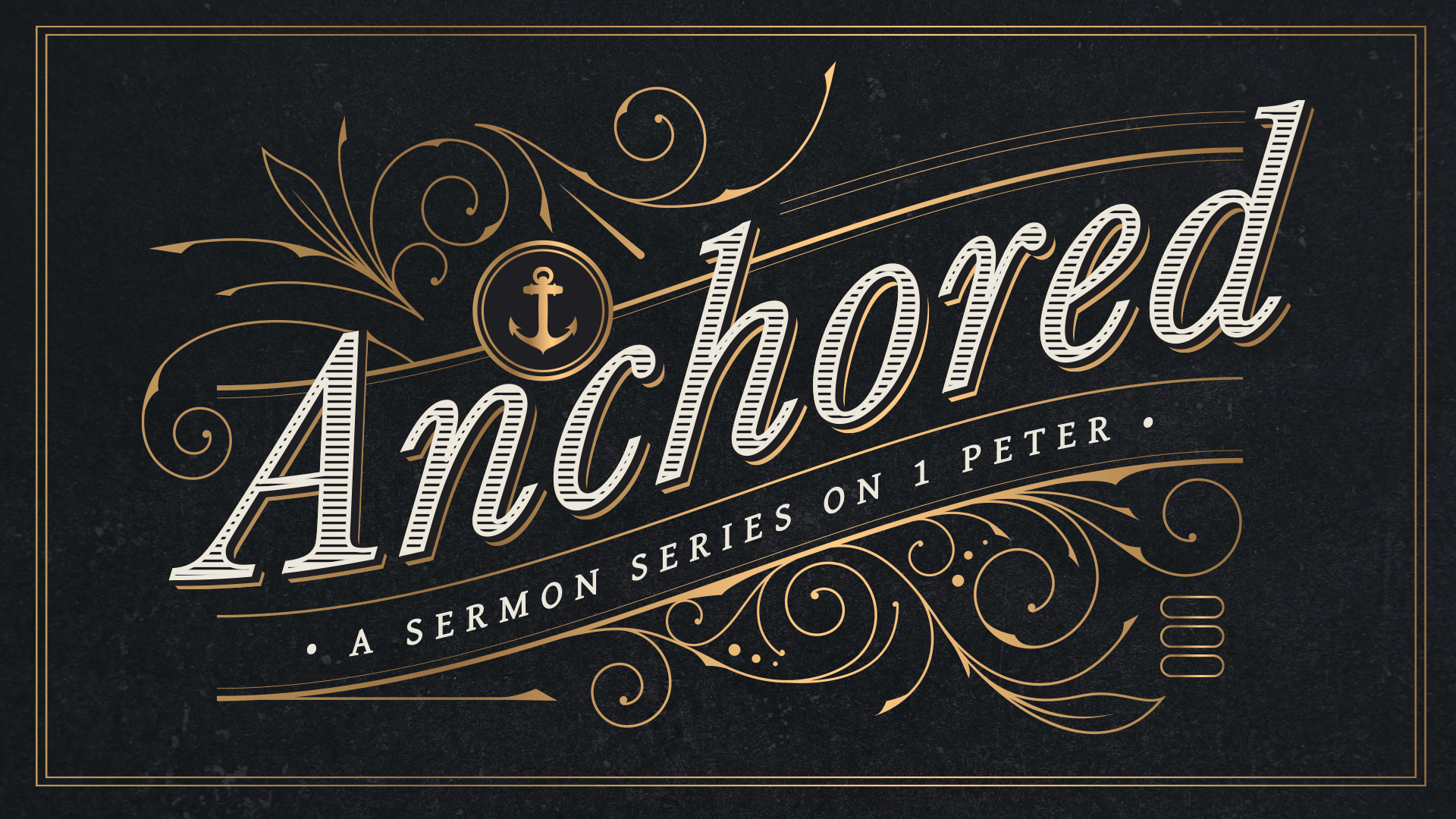 PUMPKIN PATCH SUNDAY: This Sunday is Pumpkin Patch Sunday in our Kid's Ministry! We will have a Pumpkin Patch in our Kid's Atrium and will be giving away a FREE pumpkin for every kid! Come by with your family and enjoy photo opportunities, fall snacks and free pumpkins!
JOURNEYS OF PAUL TRIP: I would like to invite you to join Katie & me on an amazing journey retracing the footsteps of the Apostle Paul. The trip will be September 17-26, 2023. We will step into history and walk alongside Paul as we journey through Philippi, Thessaloniki, Berea, Athens, Corinth, Crete, Patmos, and Ephesus. The Holy Scriptures will come to life in unimaginable ways! This will be a trip of a lifetime that promises to forever change all of us! For more information on this trip, visit this webpage.

I cannot wait to worship with you this Sunday!
You are loved and prayed for!
Michael Gossett
[1] Barna Group, "New Research on the State of Discipleship," Barna.com, December 1, 2015, accessed September 20, 2019, https://www.barna.com/research/new-research-on-the-state-of-discipleship/
[2] Mark Dever and Jamie Dunlop, The Compelling Community: Where God's Power Makes a Church Attractive (Wheaton, Illinois: Crossway, 2015), 35.
[3] Rick Howerton, "Casting a Vision for Group Multiplication," SmallGroups.com (blog), Christianity Today, April 20, 2009, accessed April 27, 2018, https://www.smallgroups.com/articles/2009/casting-vision-for-group-multiplication.html?paging=off
[4] This definition derived from the biblical understanding of multiplication based on Dave Earley and Rod Dempsey's Disciplemaking is… pages 117-122. The understanding is to reach people who have no relationship with Jesus and to continue this pattern through multiplication efforts. These standards should be applied and expected of every small group.
[5] Dave Ferguson and Jon Ferguson, Exponential: How You and Your Friends Can Start a Missional Movement, (Grand Rapids: Zondervan, 2010), 91.
[6] Larry Stockstill, The Cell Church: Preparing Your Church for the Coming Harvest, (Ventura, California: Regal Books, 1998), 71.
[7] Ferguson and Ferguson, Exponential, 96-97.
[8] For more see Larry Stockstill, The Cell Church: Preparing Your Church for the Coming Harvest.
[9] Bob Deffinbaugh, "18. What happened to Discipleship in the Epistles?" Bible.org, June 2, 2004, accessed May 18, 2018, https://bible.org/seriespage/18-what-happened-discipleship-epistles.
 [10] J. Oswald Sanders, Spiritual Leadership: Principles for Excellence for Every Believer (Chicago, IL: Moody Publishers, 2007), 149.