Discipleship Matters – Part 4
A Note from Michael Gossett
DISCIPLESHIP MATTERS: PART 4
The art of true discipleship really boils down to one fundamental element and that is action. James 2:26 says, "For just as the body without the spirit is dead, so also faith without works is dead." The gift of faith by Christ leads us toward an action on His behalf. The fruit of our actions is not always seen immediately, but the Bible does teach us that there will be fruit that is seen in the life of the believer. This means that there is a fruit that will be seen in the believer who is pursuing discipleship and the fruit is multiplication. The fulfillment of discipleship will not take place apart from the participles listed in the great commission.  As we have already discovered in last previous articles, the Great Commission gives three participles πορευθέντες ("go"), βαπτίζοντες ("baptizing"), and διδάσκοντες ("teaching") which serves as the formula and expectation that Jesus gave for the discipleship process. You can revisit these articles mentioned HERE. This understanding allows the emphasis to still be placed on the imperative verb which should also be the center of the church's commitment to be and make disciples.[1] In today's article, we are going to see the fruit of discipleship and the concept of multiplication and the model of Christ.
Multiplication and the Model of Christ: As the disciple matures, the next step is multiplication, which consists of active participation with others in the process of discipleship. The disciple is no longer just a learner, but an active contributor in fulfilling the mission to go and make disciples. The charge to become fishers of men was inherent in Jesus' call of his disciples in Matthew 4:19. From the moment He chose them, He intended to mature them for the purpose of sending them out. This is the third aspect of discipleship. Jesus' followers were never expected to stay in place, but rather to go. This correlates back to the essential first participle, "Go." If there is no indication of an imperative value for the first participle, the Great Commission could end with development. However, the deduction is that due to maturation and continued growth into Christlikeness, disciples obey the command to go and make more disciples. At its core, discipleship is cyclical. Earley and Dempsey give further clarity by saying, "In a very real sense, a disciple is a person who has been 'summoned' to be sent. Any discipleship strategy that eliminates personal ministry is ineffective. Jesus trained his disciples to fish for men and preach the gospel."[2] Every disciple carries the call for multiplication by going and making disciples of all nations.
Jesus leaves his followers with the Great Commission, propelling them toward their primary responsibility to make disciples who are also making disciples. This passage reminds every follower of Jesus that discipleship efforts do not occur in the power of man, but rather the power of God. Believers carry out the mission through Jesus' authority. Dodson gives explanation to this by saying, "Jesus is the ground of going. When Jesus sends, He sends not merely to evangelize but, in His power, to make disciples. Under His authority, the so-called Great Commission begins with Jesus, not our great effort, and ends with Jesus – 'I am with you always, to the end of the age.'"[3] Discipleship anchors every church's purpose for existence and each believer's primary responsibility. The church must summon all who know Christ toward this mission. John Koessler makes this very clear by saying, "Discipleship is not primarily a matter of what we do. It is an outgrowth of what we are."[4] This is the commissioning of all disciples until the return of Jesus. The Great Commission gives a greater understanding to the unique model of discipleship Jesus prescribes for all believers.[5]
CONSIDER THIS: What is your part in the Great Commission according to God's Word? How can you grow in your intentionality in multiplying for the Kingdom of God?
FREE DOWNLOAD: I love the free resource offered at GABC called, "Discipleship Guide." This guide is designed specifically as a resource to help you walk with others in a discipleship relationship. As you do this, you can help multiply in ways you have never imagined. Grab someone from your connect group, a friend, a mentor, or someone younger and just commit to going through the guide together. I know you will be amazed at the fruit from relationships such as this. Hold each other accountable. Pray for one another. Grow together in the likeness of Christ. Stay tuned next week for more…
CLICK HERE TO VIEW OR DOWNLOAD THE DISCIPLESHIP GUIDE
THIS SUNDAY: I am so excited to preach the second week of the series, ANCHORED, and we will be looking specifically at 1 Peter 1:13-21 "Anchored in Holiness." I pray you will come excited and prayed up for God to move in your heart and the hearts of our church family.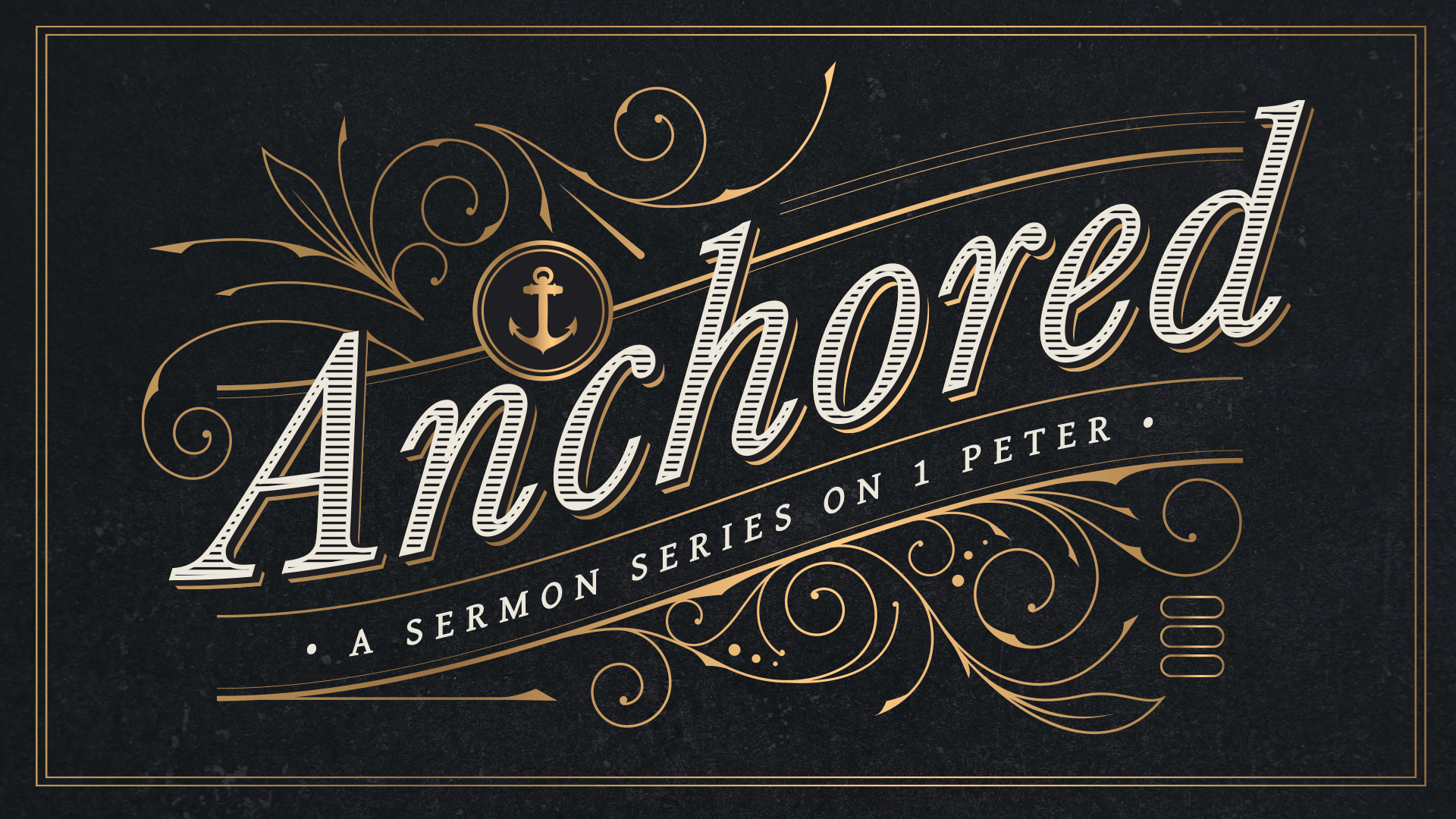 SIGN UP TODAY! I am so excited to announce the inaugural Green Acres Classic golf tournament that will be hosted by the Green Acres Baptist Church Foundation. The tournament will be on Monday, September 26, 2022, at Willow Brook Country Club. All proceeds will benefit the next generation of ministry leaders by supporting the Residency Program. This is just another thing I LOVE about our church family. We believe in raising up leaders so that the mission of God will continue to advance.
The newly developed Residency Program is designed specifically for those called to full-time vocational ministry. Residents serve on our ministry staff for one year while being developed and discipled by our staff team, as well as have an opportunity to further their ministry education through a partnership with East Texas Baptist University.
Maybe you don't want to play in the Golf Tournament, but you can still support this incredible new ministry of the church. Your support of the Green Acres Classic is an eternal investment that goes beyond the boundaries of this world! Please click here to support this ministry. To learn more about the Green Acres Baptist Church Foundation, visit GABC.org/foundation.
FALL FRIENDSHIP DINNER: Ladies, I pray that you will be able to attend this year's Fall Friendship dinner! It is going to be such a great time! So, men, make sure your wives are there! The dinner will take place on September 13th from 6:00pm – 8:30pm. Just know that this is a huge outreach gathering and serves to kick-off all fall Bible studies, Flourish mentoring ministry, and other enrichment events for women of all ages. If you have any additional questions, please be sure to contact our women's ministry at 903-525-1100.
STARTING POINT: Come learn all about Green Acres! If you have just recently joined our church or are considering church membership, this class on September 18 is for you! It is designed to give you a better picture of who we are as a church family. Together, we want you to have a clear understanding of our mission, vision, and values here at Green Acres. For families with children ages birth to elementary, you are welcome to check your children in with Kids' Ministry. Register here!
10 DAYS OF FASTING AND PRAYER: I am asking each of you to join in on our churchwide 10 days of fasting and prayer together. Starting on September 4, we are going to have 10 days of focused prayer for us to pray together as a church family. You will receive a fasting and prayer guide that will give you everything you need to journey with us on these 10 days. On September 14th, we will conclude our 10 day journey in the Worship Center for a night of prayer and worship as one body praying to the one true God! Make plans to join us that evening!
I cannot wait to worship with you this Sunday!
You are loved and prayed for!
Michael Gossett
[1] Bill Hull, The Complete Book of Discipleship: On Being and Making Followers of Christ (Colorado Springs, CO: NavPress, 2006), 26.
[2] Dave Earley and Rod Dempsey, Disciple Making Is . . ., 74.
[3] Jonathan K. Dodson, Gospel Centered Discipleship, (Wheaton, Illinois: Crossway, 2012), 31.
[4] John Koessler, True Discipleship: The Art of Following Jesus (Chicago: Moody Publishers, 2003), 12.
[5] Michael J. Wilkins, Following the Master: A Biblical Theology of Discipleship (Grand Rapids, MI: Zondervan Pub. House, 1992), 185-187.