A Note from Michael Gossett
This Sunday, we are continuing our study in the Ten Commandments and will be talking through commandment number four. Exodus 20:8-11 gives us an understanding on what it means to truly rest. However, this is not something you and I often contemplate. In a world of fast paced busyness, rest is something that is not celebrated in many ways. Rest often appears as lazy or un-driven. The Lord gives us an example that we are to rest and take it seriously. Rest is not just physical but involves every aspect of our lives. It will make you better as a follower of Jesus because it is the rest that your soul undoubtedly craves. You will not want to miss this Sunday! Make plans to join us and be sure to make that personal invite.
Sunday Morning Service at 8:30am (Tyler Campus Only)
Sunday Morning Service at 11:00am (Tyler Campus and Flint Campus)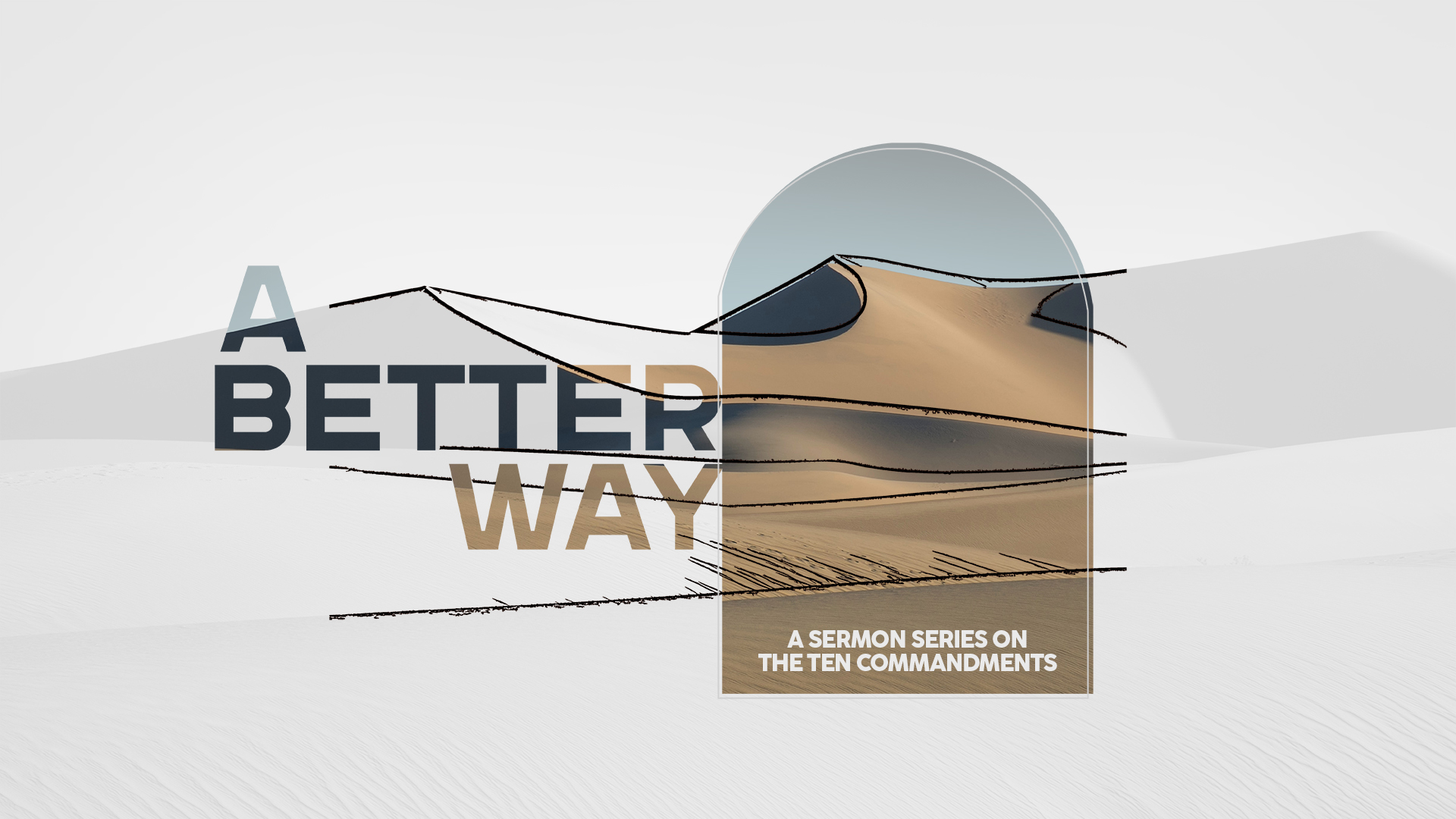 We are also recognizing our High School Seniors in the 11am service this Sunday. This is such an incredible milestone in their lives, and we want to celebrate them as a church family. Seniors will depart from what they have known all of their lives on new adventures and a new journey. Many of them will go to college and many will go straight into the workforce or a trade school. Wherever the Lord is sending them, we need to recognize this as a launch point in their lives.
Seniors are no longer children, but they are at a stage in their lives where they are being launched out as arrows. Psalm 127:3-5 says, "Behold, children are a heritage from the Lord, the fruit of the womb a reward. Like arrows in the hand of a warrior are the children of one's youth. Blessed is the man who fills his quiver with them! He shall not be put to shame when he speaks with his enemies in the gate."  This is the language of battle: warriors never send arrows into easy circumstances. The arrows in battle are always aimed toward the enemy. Children are to be raised so that they will be sent out as light in the midst of darkness. This should change our perspective on raising children and it should change our perspective on what senior recognition really is about. We are recognizing the incredible accomplishment of graduating high school. More importantly, we are praying over them as they enter into a life of mission. Will you join me in praying for the graduates of Green Acres?
The WIN (Widows in Need) Ministry's Car Care Day is this Saturday, May 14, from 9 am – 1 pm, in the Weekday Entrance parking lot.  This is offered at no charge to all GABC widows, widowers and any single ladies.  Our qualified volunteers will perform a general check-up on vehicles. "Report cards" will be given in case vehicles needs any repairs. There will be refreshment and great fellowship while cars are checked. No reservations needed.
Do you know of someone called to ministry and in need of ministry development? We have started a new Residency Program designed for anyone called to ministry and ministry development. This is a great opportunity to learn hands-on ministry in key areas of the church. To apply, contact Jeremy Jones in our Adult Ministry office.
I am excited to update you on some great news! Our Discipleship Pastor Selection Committee has arrived at a unanimous decision to present a candidate to the church in view of a call. Since this is an executive staff level position, it requires a vote from the church. This vote will take place on May 22 at the end of both worship services. I cannot wait for you to meet him and his family. I want to especially thank the selection committee for their countless hours, prayers, diligence, and the thoroughness of their process. This responsibility was challenging in many ways and the committee did a fantastic job! Will you join me in thanking the following people for their service?
Cliff Adams, Dallas Shackelford, Beverly Flynn, Diana Eppler, Colten Claxton, Grant Gaston  
I cannot wait to see you this weekend! You are loved and you are prayed for!
God bless,
Michael Gossett